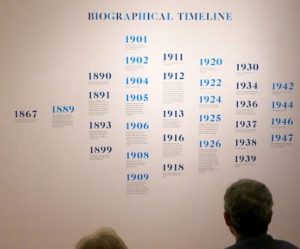 Want your language learners to visualize history or important events? Get them to create multimedia timelines with the dates, facts, and information from their own research or from the textbook. Language learners will improve their reading, writing, and listening skills by creating multimedia timelines. Below, find web tools, apps, and resources for creating timelines where students can add visuals, videos, text descriptions, and audio. For lesson ideas and activities, check out our webinar recording, Using Timelines to Teach Language Learners.
To learn more about integrating technology to support English language learners, attend our free Friday webinars.
Recommended Web Tools and Apps
Check out the Teaching with Technology Certification course we offer online.
Live TESOL webinars are presented every Friday at 4 PM EST or New York time with Shelly Terrell. TESOL Lectures are open to the public, so feel free to invite a friend. To enter a TESOL Webinar, click here https://americantesol.adobeconnect.com/terrell/. Next, click Enter as a Guest, type your name, and click Enter Room.
Photo Credit: torbakhopper via Compfight cc