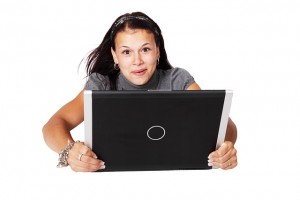 Your language learners will have fun teaching their peers and others by creating a screencast. To create a screencast, learners use a web tool to record what is on the computer screen and explain what is happening. Screencasts teach others how to use a program, extension, web tool, or website or help others learn how to do an activity on the computer. For example, students could create videos on how to use a paint shop program to draw animals or how to create a Google document. To ensure your students create incredible screencasts, have them write down a script of what they would like to say, peer edit these scripts, and practice with peers. You should also look at the script to check for any grammar errors. Below is a list of 9 web tools, apps, and programs to record a computer screen. For lesson ideas and activities, check out our webinar recording, Video Projects for Digital Learners.
To learn more about integrating technology to support English language learners, attend our free Friday webinars.
Recommended Web Tools & Programs
Recommended Apps
Lensoo Create–  iPad and Android app to record what happens on a tablet's whiteboard.
Screen Chomp– iPad app to record what happens on a tablet's whiteboard. Similar to Educreations.
ShowMe– Another iPad app to record what happens on a whiteboard.
Check out the Teaching with Technology Certification course  we offer online.
Live TESOL webinars are presented every Friday at 4 PM EST or New York time with Shelly Terrell. TESOL Lectures are open to the public, so feel free to invite a friend. To enter a TESOL Webinar, click here  https://americantesol.adobeconnect.com/terrell/. Next, click Enter as a Guest, type your name, and click Enter Room.