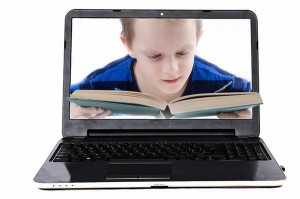 Language learners can show their creativity and learning by making a digital book. With web tools and apps, students can add multimedia, audio, video, and their own images to make their written stories come to life.  Creating these books improves their reading, writing, listening and speaking skills. Below are our some free web tools and apps your students will enjoy using to create and learn with digital books. For lesson and project ideas, check out webinar recording on Creating Digital Books and Digital Storytelling Resources for the Classroom.
Check out the Teaching with Technology Certification course  we offer online.
Live TESOL webinars are presented every Friday at 4 PM EST or New York time with Shelly Terrell. TESOL Lectures are open to the public, so feel free to invite a friend. To enter a TESOL Webinar, click here  https://americantesol.adobeconnect.com/terrell/. Next, click Enter as a Guest, type your name, and click Enter Room.