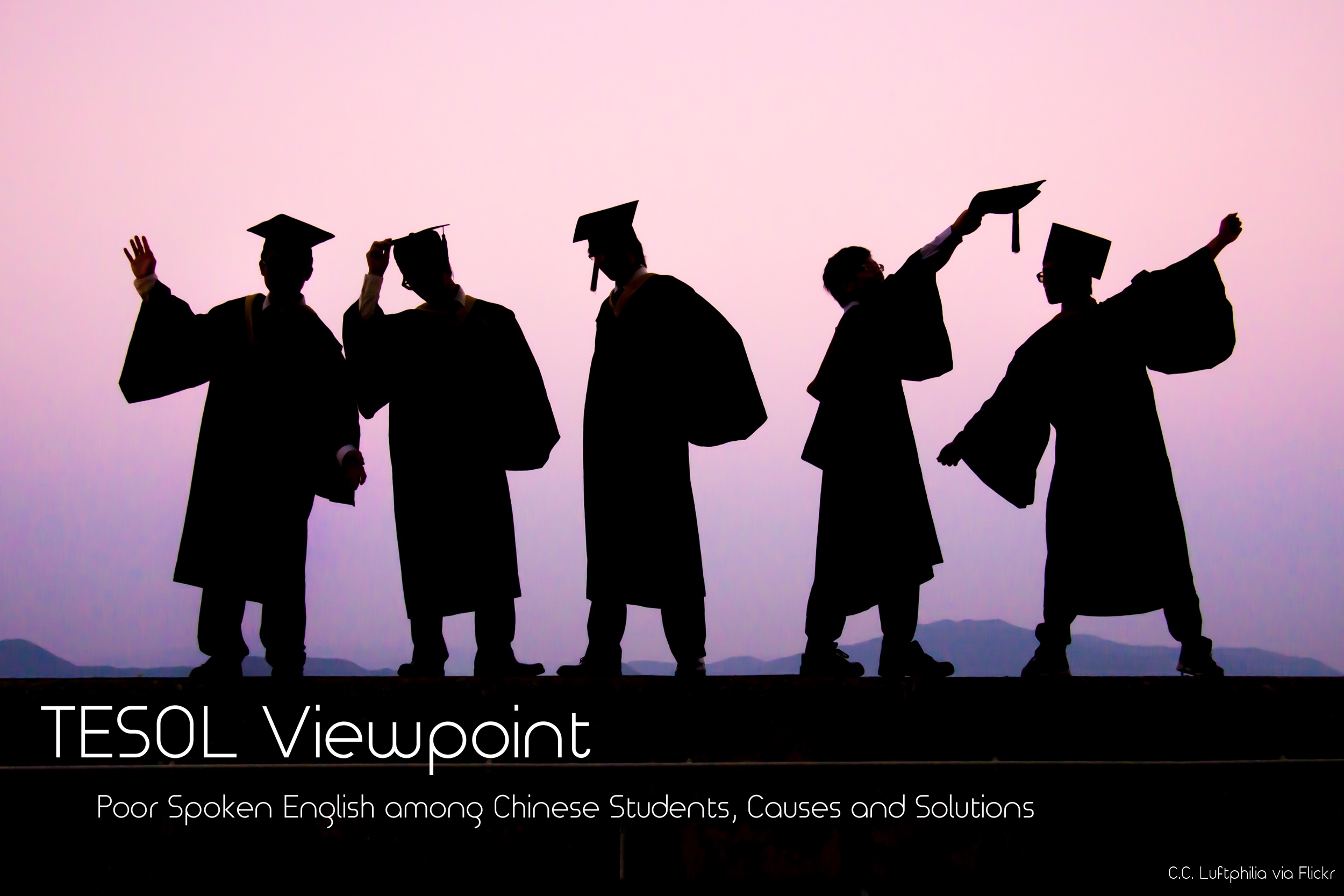 With the world becoming a global village, more and more people are hurriedly studying many foreign languages. There are numerous international languages one can talk of, for example, French, German, Dutch, Spanish, Chinese, Arabic etc. Among these is English, which is one of the most predominant languages in the world, as 65 countries and territories have made English their official language, while 35 countries have made English their sole official language
There are numerous benefits one can derive from learning English, for example, helping to know other people's culture, easy communication among people for business, especially during international trade of which China is a strong member.
Based on the afore-mentioned reasons and many others, it has become part of the education system in China that children start to learn English starting from grade four  in the public primary schools, and at the university level, most students who have a keen interest in learning English take it as a major course of study. In the private sector some children even start learning it from Kindergarten.
A BRIEF DISCUSSION OF THE TOPIC
The topic for discussion as said in the introduction is "Poor Spoken English among Chinese Students, Causes and Solutions" As we all know language learning involves listening, reading, writing and speaking. The fact can not be ruled out that the speaking English is much more strenuous because this is where one has to put what has been learnt into practice. It is used as a medium of communication among people during day to day contacts and meetings. This means that one should combine words together to form meaningful sentences without necessarily referring to written scripts and/or reading them.
To be orally poor means to be unable to communicate one's mind or idea verbally to another. This is a major problem with most Chinese students. It is a surprising scenario to find more students in China who might have studied English for ten years or more, and can read and write very well, but are very poor in spoken communication. They often find it extremely difficult to put words together to form sentences orally, and continue to have poor speaking skills in English.
IDENTIFICATION AND EXPLANATION OF THE CAUSES
Lack of interest: During initial studies it was discovered that most students do not have an interest in speaking English. All they need is to read and write to pass an English course. According to them, to speak English is huge burden which they cannot easily overcome.
Again, they think reading and writing will be a separate and additional task for them in the study of the language. They also think to practice speaking English is only for those who have the intention of traveling abroad in the future, hence continuing a cycle of poor spoken English skills.
 Inconveniences: Most the students also think it is not convenient to speak English to someone who can easily understand the local language, (Chinese).
Inadequate platform for speaking: One big problem is that the students are studying English in an environment where the language is practiced inadequately. In most schools there are no foreign teachers. Students only see one on TV.
Shyness on the part of students: It is obvious that some students also feel shy to speak English. Probably, they are afraid of being laughed at when they make mistakes in speaking.
SOLUTIONS TO PROBLEMS
1: ENCOURAGEMENT: Teachers can encourage students to speak English by setting examples and initiating the spirit of speaking.  As part of the encouragement, prizes could be awarded to students who form a habit of speaking English on all levels of education. Corrective punishment can be meted out to those who are found speaking Chinese in English only classrooms, especially in high schools and universities. This punishment can be in the form of translating a story from Chinese to English orally, describing an activity or scenario in English, and public speaking.
READING: Students can read articles, stories, poems etc aloud at their own leisure times. All they have to do is stand in an open place and read the material aloud as if reading to the hearing of some people. Apart from this they should also be allowed to read passages in class, and discuss them with their teacher or among themselves. As they read they should find the meanings of new words from a dictionary, and practice the pronunciation of the word in a sentence.
READING AND RETELLING STORIES: Students should be allowed and encouraged to read and retell stories in English. This can start from short and simple antidotes, and later graduate to longer ones, both in and outside the classroom. It is said that the best way of learning is by teaching, thus, as they retell stories to their friends, it might seem as if they are teaching, and then familiarize themselves with new words and sentences which later become easier for them to use in their daily communication.
LISTENING: Students should form a habit of listening to news and watching movies in English. As they listen they should pay attention to the pronunciations and intonations. They can listen and watch movies in groups after which they can discuss or talk about it in English.
SPEECH/ANNOUNCEMENT: Another effective way for students to improve their oral English is by having the opportunity to deliver speeches and making announcement in English periodically both in and outside the classroom. This will not only make them conversant and fluent in the use of English, but can also make them bold and free them from shyness and nervousness whenever they want to speak English.
TRANSLATION: As part of the activities to make students better their oral skills in English they can form a habit of translating announcement, short stories, speeches etc from native language to English orally. They can work in pairs where one speaks and the other translates. They should do this in turns for a while, also in and outside the classroom, in their own spare times, and when playing.
DRAMATIZATION/ROLE-PLAY: From time to time teachers should let the class stage a play where the medium of communication will be English. They can have more time to rehearse whatever they will say in the play before performing it. As they practice they will be familiar with the words, and will find it easy to use in future conversations.
DEBATE/SPEECH CONTEST: Debates and speech contests should not be forgotten in the learning of English. From time to time such programs can be organized for students, also in and outside the class, on television, radio, and any other places deemed necessary. It can be competed for between and among schools.
Prizes should be awarded to deserving students who excel in these contests. Those who lose must also get a prize for having the desire and courage to take part in the competition. This will serve as motivation to the students to do more and better next time, and also as a primary goal for slow learner to meet their potential. In all, emphasis should be made on the fact that students are adequately encouraged to speak without any fear of making mistakes.
ENGLISH CORNER: This is a time and place where students can practice speaking English. It should be organized regularly in order to make sure students have more time to speak English with their teachers, peers, and classmates.
CONCLUSION
It is believed that when all these and many other solutions are perfectly organized students will have no excuse as to why their spoken English is poor. They will find it interesting and fun, as English becomes a popular second language in China.
TESOL Viewpoint brings alumni essays on teaching English as a second language. This viewpoint focuses on causes and solutions to poor spoken English among Chinese students,