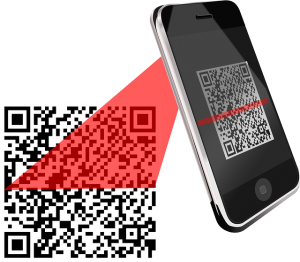 QR codes (Quick Response bar codes) can be used to engage learners and enhance their English language skills. You need a scanner on a mobile device to scan these codes. QR codes can be attached to audio to enhance listening skills, to videos to learn vocabulary or listen to dialogues, or to written text to enhance reading skills. You can also get your language learners to create their own QR codes and help their peers learn about the topic. Below, find web tools and apps for creating QR codes and QR code activities. For lesson ideas and activities, check out our webinar recording, Language Learning with QR Codes.
To learn more about integrating technology to support English language learners, attend our free Friday webinars.
Recommended Apps
Quickmark allows students to scan and create QR codes with iOS, Android, or Windows phones.
I-nigma allows students to scan QR codes with iOS, Android, or Windows phones. Create QR codes only online.
Recommended Web Tools
Check out the Teaching with Technology Certification course we offer online.
Live TESOL webinars are presented every Friday at 4 PM EST or New York time with Shelly Terrell. TESOL Lectures are open to the public, so feel free to invite a friend. To enter a TESOL Webinar, click here https://americantesol.adobeconnect.com/terrell/. Next, click Enter as a Guest, type your name, and click Enter Room.