Away from the hustle and bustle of Kathmandu's city-life, Nepal is resplendent in various hill resorts, national parks, picturesque towns, villages and lakes, monasteries, temples and globally renowned heritage sites. An explorer can make short weekend trips to the places that are scattered around Kathmandu to enjoy the pensive beauty of Nepal.
The Valley of Kathmandu itself is a cluster of 3 cities – Kathmandu, Bhaktapur and Patan (Lalitpur), thus forming the suburban areas of Kathmandu. Both these cities, at a distance of an hour's drive from Kathmandu, are teeming with ancient monuments, figurines lifted from Nepalese myths and legends. The Durbar Square, Krishna Mandir, Phulchowki in Patan and Nyatapola Temple, Surya Vinayak Temple of Bhaktapur are some of the places worth visiting.
Dhulikhel, at a height of 6000 feet offers stunning views of the range that stretches from Cho Oyu in the east to Himalchuli in the west. On the way to Dhulikhel, the tiny village of Thimi is noted for its pottery and masks. Dhulikhel lies at a distance of 20 miles from Kathmandu and possess a historical value. This home of the Newars has streets lined with bare-brick houses, carved wooden windows, temples, pagodas and statues.
Seventy two kilometers north of Kathmandu lay the Helambu valley. Carpeted by Rhododendron forests and highland Sherpa villages, the valley is an ideal seat to behold the sparkling beauty of Gosainath, Langtang Lirung and Jugal Himal mountains. The majestic Himalayan ranges like Annapurna and Dhaulagiri also adorn the horizon of Kakani; just a few hours drive from Kathmandu.
Daman is supposedly the best hill-station that displays Mt. Everest in a glittering stretch. It is located on the Tribhuvan Highway in between Kathmandu and Birgunj, 80 km southwest of the capital.
Namche Bazar, set at a height of 11.286 ft is a trekkers' haunt. Being the gateway to the snow capped mountains Namche Bazar is used by the trekkers for climate acclimatization. It has all the facilities and goods requited by a trekker, including internet cafes and even a luxury hotel.
Muktinath in the Mustang district of Nepal is revered by both Hindus and Buddhists for its sacredness. However, Lumbini in the Terrai planes have been identified as a World Heritage Site by UNESCO. Budha was born here in 623 BC.
A drive through the Gaida Wild Life Camp inside the Royal Chitwan National Park in the Terrai region can be an exciting safari too. The park is a natural habitat of Asiatic tiger and leopard, single horned rhinoceros, sloth bear, wild boar, marsh mugger and hundred more species of animals and birds.
Charikot, Gosaikunda Lake, Janakpur, Gorkha also are widely visited by tourists who like to move out of Kathmandu and traverse Nepal.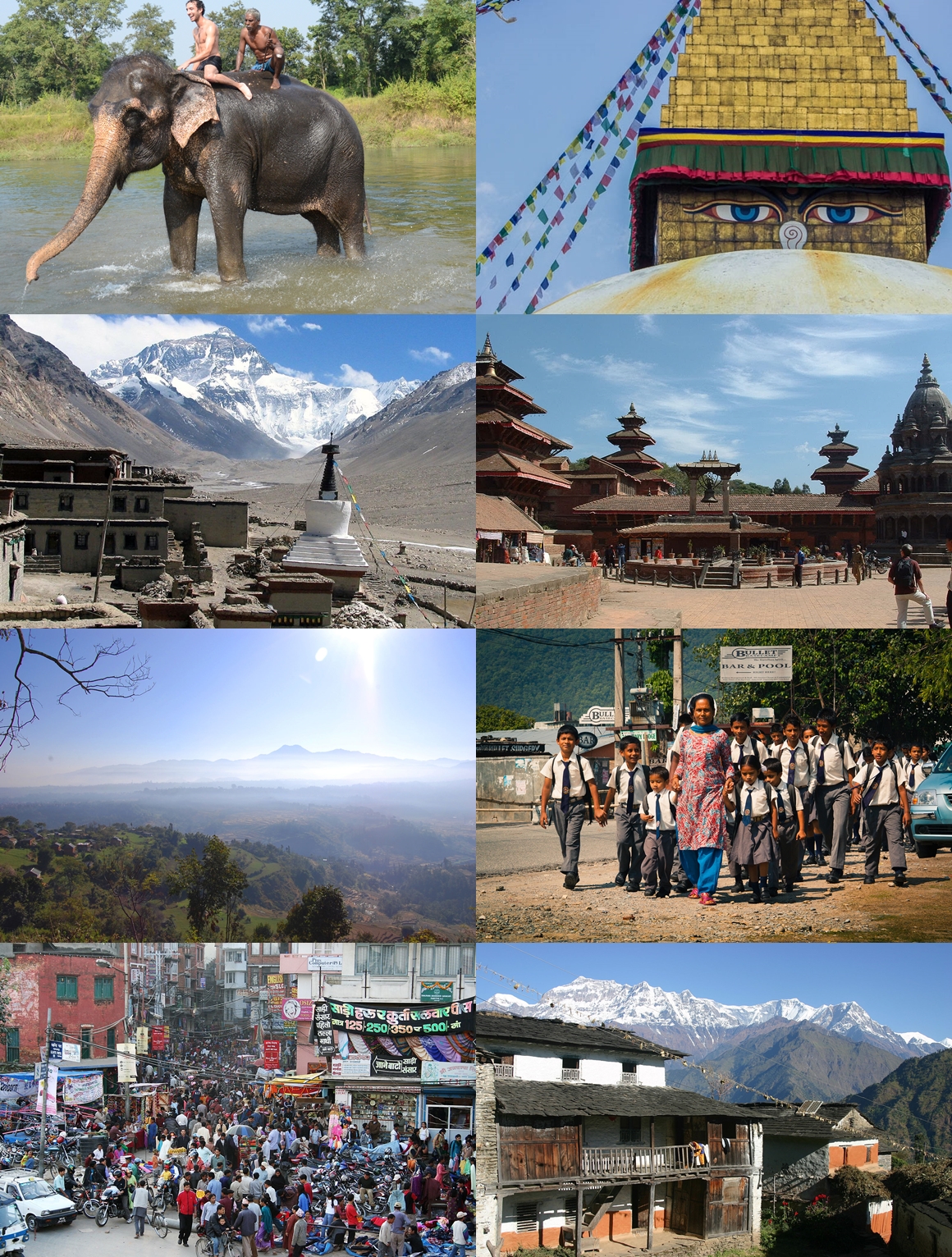 Teaching abroad in Nepal offers a unique opportunity to experience life around the Himalayan Mountains. Kathmandu is the capital city, and the official language is Nepali. Also known as the "roof of the world," Mt. Everest is just one of many destinations awaiting your arrival.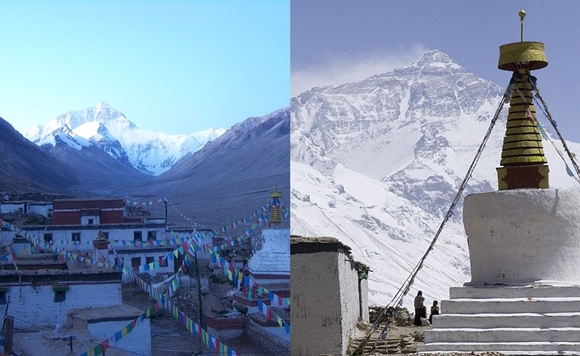 Rongbuk Monastery: From the community at the base of Mt. Everest in the Shigatse valley, hike 48 miles to GPS coordinates 28.1964° N, 86.8278° E, and you will reach the monastery. Next, it's another 6 miles to Everest Base Camp at 17,000 feet, and typically as far up as you can go unless you're a professional mountain climber.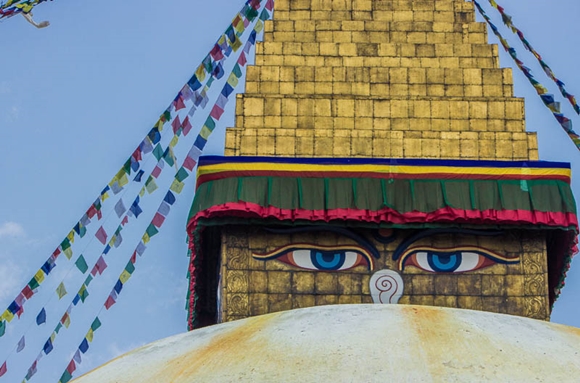 Boudhanath Stupa: A stupa literally means mound shaped, and the Boudhanath is the largest in Nepal. Located in Kathmandu with its eye catching Mandela, this stupa is one of the biggest tourist attractions in the area.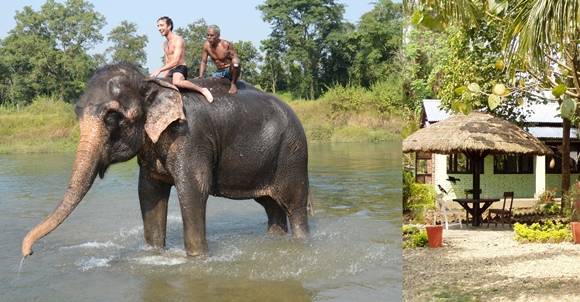 Saurah & Chitwan National Park: Saurah is a small hospitality village, and the eastern gate to Chitwan National Park. Originally, most of the accommodations in Saurah were mud huts, but today it is evolving into a quaint and bustling small city with western style hotels and cafes.
Learn more about becoming TESOL certified to teach English in Kathmandu.