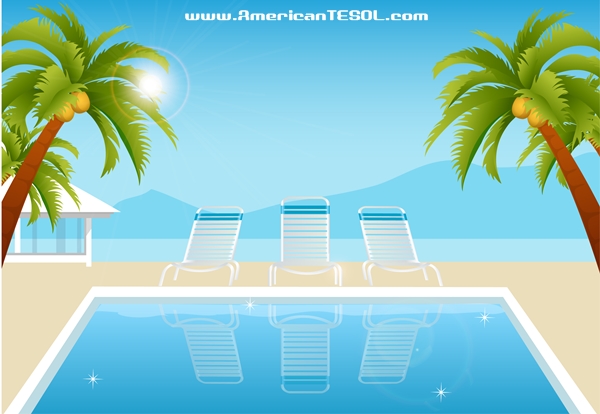 Teaching can be a challenging career. Many teachers begin feeling burned out and want to take a break from their normal routine. Unfortunately, taking such a break isn't possible financially for most of these teachers. Instead of taking a sabbatical from teaching altogether, individuals who already possess teacher certification can obtain TESOL certification and teach abroad. This can be an exciting and challenging hiatus and provide a source of income as well.
What Is a Teacher Sabbatical Program?
Teacher sabbatical programs are an option for teachers who are interested in teaching abroad. Through these programs, teachers can earn their ESL certification and teach the English language almost anywhere in the world. During this time, teachers gain valuable experiences that can enhance their teaching skills. They also have a chance to earn money and renew their energy and attitude toward teaching in general. The teachers in this program spend their time abroad teaching English to children and sometimes adults who are interested in learning the language.
Who Can Take Part in These Programs
Many teaching professionals benefit from participating in teacher sabbatical programs for a variety of reasons. Those who have recently graduated from college with teacher certification may wish to gain some international experience to start their career or to prepare for a master's program. Others prefer to work in the teaching field for a while before pursuing TESOL certification to teach abroad for a change of pace. Retirees may even choose these programs in lieu of full retirement, allowing them to travel, live and work in a new place.
How to Get Started
Teachers who are interested in taking a sabbatical to teach English abroad must first obtain ESL certification. This process ensures that teachers are well equipped to understand the language of the people whom they will teach and can provide the guidance and education these individuals require. Once teachers possess this certification, they need to find a sabbatical program in which to enroll. Many programs offer these options to teachers who are looking for a change of pace from their regular classrooms. It is important to evaluate the compensation packages and the locations available through each program before making a final decision.
Where You Can Teach
Many locations around the world are full of people who have a desire to learn the English language. Instead of hiring only local teachers to teach English to students, many schools seek native English-speakers to teach these classes. This opens doors to American teachers who wish to take time off from their regular teaching jobs and gain new experiences that will make them better teachers to their students back home. Some of the common locations in which TESOL teachers are needed include the following countries:
Thailand
Ecuador
Galapagos Islands
South Africa
Uganda
China
South Korea
Teachers must evaluate where they would like to spend a year or more and gauge the skills they must learn to teach there. Once they have a location in mind, they will be able to move forward with finding the right program and applying for work in the country of their choice.
Teaching doesn't have to remain a tedious task. Educators who are feeling worn down from their regular teaching job can take advantage of these programs and teach English as a second language. With the combination of teaching certification and TESOL certification, teachers can earn money, enjoy doing something different and use their international experience to enhance their teaching skills.
Posted on behalf of Stephen Piotrkowski, who works as the Outreach Editor for CertificationMap.com, a comprehensive resource for teacher certification