TESOL FOR BUSINESS CURRICULUM
Unlock the world of
teaching English to business professionals with the TESOL for Business Certification
, a comprehensive self-paced online program that offers 60 hours of interactive learning.
This course provides a thorough overview of the foundational principles of TESOL, with a specific focus on the methodologies used in teaching English to business professionals. The curriculum delves into a variety of essential topic, including call center lesson planning, effective business resume writing, and business plan presentations.
Participants have 12 months to complete the program through the American TESOL Learning Management System. This flexible timeline allows learners to tailor their studies to their individual schedules and needs.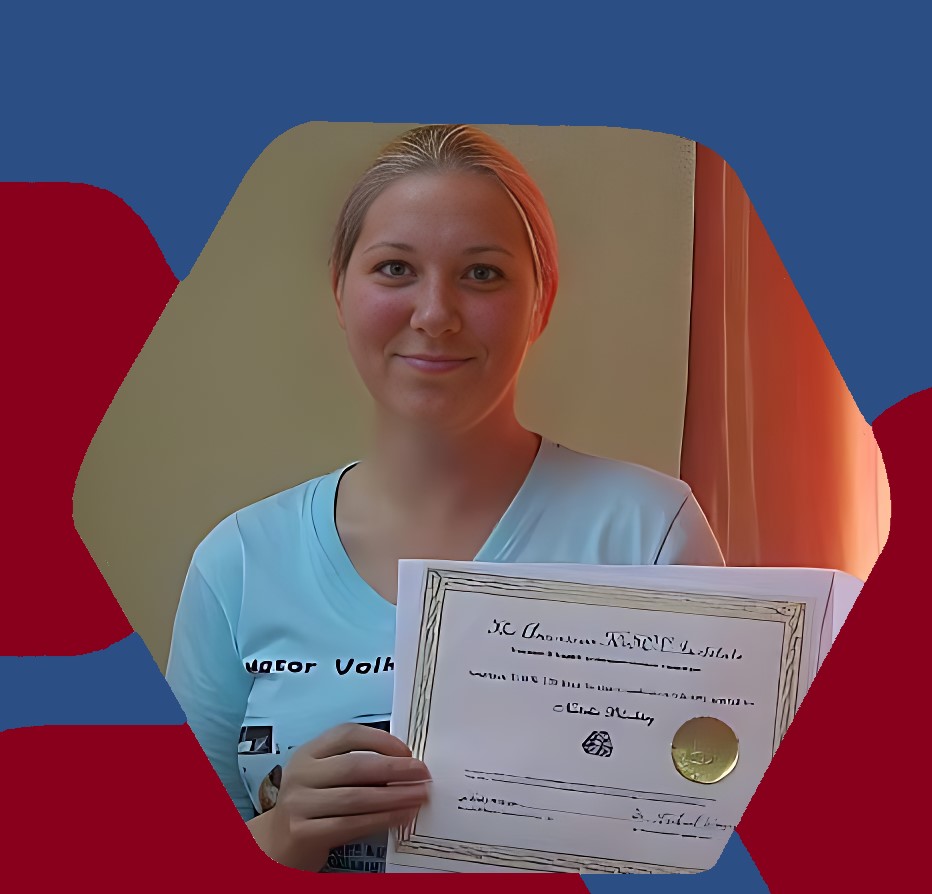 TESOL for Business Certification
Objectives
Thoroughly explore the foundational principles of TESOL
Develop effective ESL lesson plans
Evaluate and compare diverse TESOL teaching methods
Foster a conducive learning environment for effective communication in the TESOL classroom
Goals
Accurately discern various methods and approaches in TESOL
Enhance student performance by cultivating a supportive and inclusive learning environment
Boost teacher confidence
Gain an introduction to the nuances of teaching ESL online
Competencies
Consistently cultivate a classroom environment aligned with the latest trends in TESOL
Construct and execute ESL lesson plans that embody best teaching practices, catering to the unique ESL learning needs of students
Demonstrate high expectations for all students' progress and language development
Continuously monitor and assess student advancements and provide constructive feedback
Curriculum
TESOL for Business Certification includes three comprehensive eBooks
Reading Assignment: Pages 1 - 10
Introduction to TESOL & Teaching Business English
Video Assignment: How to Teach
Review of Acronyms
Comprehensive guide to essential acronyms
eBook Reading Assignment: Approaches to TESOL
In-depth analysis of five teaching approaches/methods for TESOL, with consideration of their suitability for adult professionals
Comprehensive guide to teaching approaches and methods
TESOL Methods
Comprehensive guide to TESOL approaches and methods
TESOL Methods & Approaches
Business Reading Assignments
Reading Assignment: Pages 11 - 20, TESOL for Business eBook
Wikipedia Reading Assignment
A comprehensive guide to pedagogy
Definition and understanding of pedagogy
Video Assignment: Observing Standards-in-Action - ESL Classroom Lesson
Comprehensive guide to effective lesson planning, including the creation of sample lesson plans for various teaching approaches/methods
Sample worksheets for use in business lesson plans
Comprehensive guide to designing effective ESL lesson plans
Creating Lesson Plans
Extensive training in ESL lesson planning
Comprehensive understanding of Connectionism, Morphology, and Syntax
SEP Reading Assignment file
eBook Reading Assignment
Grammar, Morphology, and Syntax
Lesson Plans & Resumes
Reading Assignment: Pages 21 - 30, TESOL for Business eBook
Reading Assignment: What is a Call Center?
Reading Assignment: Call Center Lesson Plan
Creating lesson plans for ESL learners employed in a call center setting
Preparation for assisting business ESL students with resume development
Creation of business resumes
Sample business resumes
Business Presentations
Preparation for supporting business ESL students in creating business plan presentations
Online business plan template
Construction of a sample business plan for international business endeavors
Comprehensive guide to business plan development
Business Interviews
Reading Assignment: Interview Lesson Plan
Designing effective lesson plans for practicing interviews in a classroom setting
Comprehensive guide to interview preparation
Financial Terms
Reading Assignment: Financial Terms
Review of financial terminology
Naming and defining at least 10 additional key financial terms
Comprehensive guide to financial terms
Financial Term Lesson Plans
Development of lesson plans utilizing financial terms, aligned with the learning approaches developed at the beginning of the assignments
Comprehensive guide to ESL business lesson plans
Final Reading and Essay
Reading Assignment: Pages 30 - 45, TESOL for Business eBook
Culmination of course with a final essay
Completion
Upon successful completion of the program, participants are awarded the TESOL for Business Certification, opening doors to exciting opportunities in teaching English abroad or online. The certification is granted based on the successful fulfillment of program requirements, which encompass assignments, lectures, quizzes, and a final examination. To participate, candidates should hold a high school diploma and be fluent in English. Additionally, reliable internet access is a necessity for completing the online studies effectively.