TESOL CERTIFICATION FAQs
TESOL certification is a credential for teaching English, and an acronym for Teaching English to Speakers of Other Languages. American TESOL Institute provides TESOL certification, and supports graduates with optional job placement teaching English online or abroad.

TESOL, or Teaching English to Speakers of Other Languages, is a certification course to teach English. American TESOL Institute offers online programs that makes earning a TESOL certificate more enjoyable and simple than ever.

TESOL certification, and a Bachelors or High School Degree, are the standard requirements for teaching English online and abroad, and with American TESOL certification you can teach practically anywhere in the world. Some of the most interesting teaching opportunities currently include China, Taiwan, South Korea, Japan, Turkey, Vietnam, Thailand, Latin America, Eastern and Western Europe, and the Middle East.

Students access an interactive learning management system to complete studies, review assignments online, explore job offers, and upload a resume for optional job placement.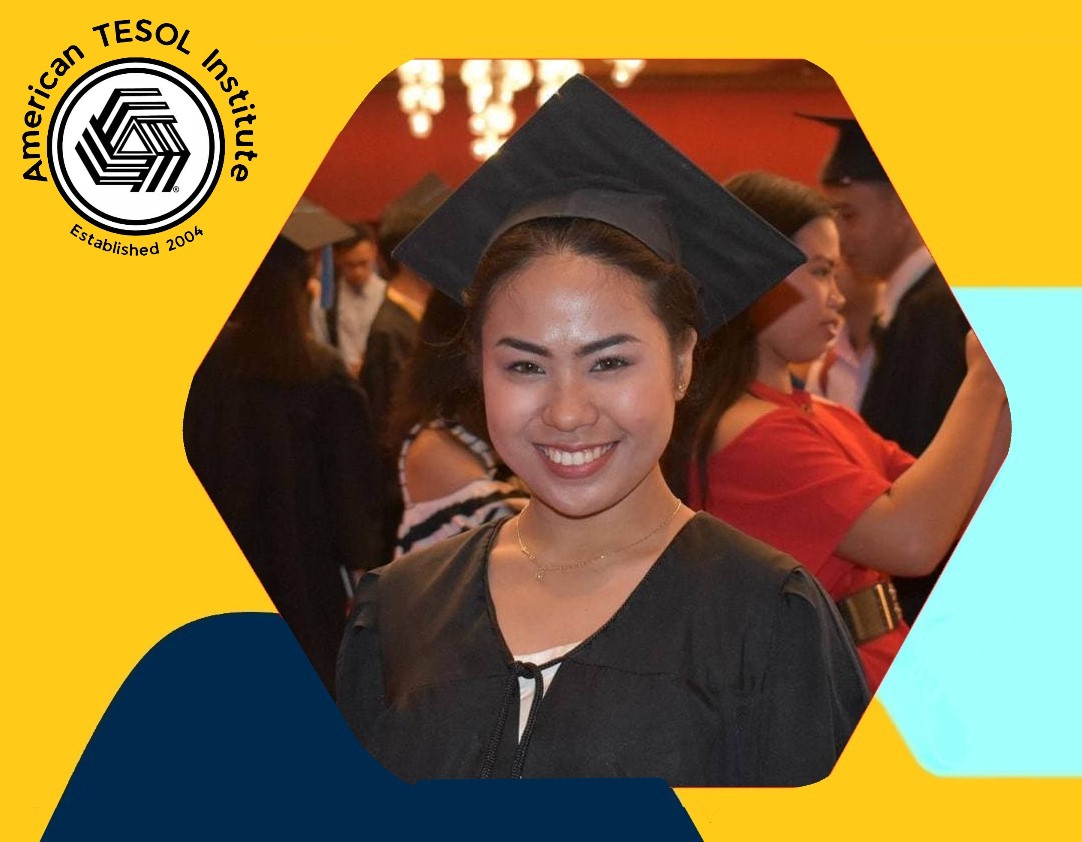 Frequently Asked Questions
What are the certifications American TESOL Institute provides?
American TESOL Institute provides TESOL Advanced, TESOL for Children, TESOL for Business certifications which cost $295 individually. Save and combine two courses with Foundation TESOL, or all three courses with the TESOL Expert program.



How long does it take to complete? Is it self paced?
Online courses are self-paced, between 80 and 200 clock hours, and participants have up to one year to complete certification.



Is job placement guaranteed?
Yes, job placement is guaranteed with certification by choosing 5 countries abroad to teach post certification. With a certification from American TESOL you receive the benefit of lifelong job placement support. We know all the various ins and outs of teaching English in a wide variety of countries, and will work to get you placed in the destination of your choice.



Do I need teaching experience to join?
No prior teaching experience is required to join. TESOL courses provide the tools and resources to be a successful English teacher, and potential teachers with no prior classroom experience have the option to gain experience online, or in the USA.



How often do I speak with instructors while taking the online course?
Student teacher interaction includes email, chat, video, and telephone giving ample opportunity to interact. Certification is granted based on an evaluation of quizzes, assignments, and creation of TESOL lesson plans.



How does Job placement work?
Post certification American TESOL provides optional job placement online, or abroad in non-native English speaking countries. Research countries around the world to teach English abroad, and begin the job placement process by joining our TESOL group on LinkedIn.



What are the requirements to join American TESOL?
The requirements to join ATI for United States Citizens and Citizens of The Commonwealth of Nations are:
1. High School Diploma or Equivalent
2. Fluent in the English Language
3. Able to obtain a passport for teacher job placement (optional)

International Students Non-native fluent English speakers are accepted into online and in-class programs. The requirements to join ATI for international students are:
1. High School Diploma or Equivalent
2. Fluent in the English Language

American TESOL recommends that non-native English speakers have a 550 TOEFL score (220 CBT) or an IELTS 6.0 to successfully complete an online or in-class TESOL certification course.
What is the difference between a TEFL and TESOL certificate?
In the world of teaching English abroad, there are a wide variety of terms and acronyms. For example, you can find references to CELTA, TESOL, TEFL, EFL, ESL, ELT, ESOL, EAL, TEAL, and TESL. The sheer number of terms and certifications can be overly and needlessly confusing to many considering a career in teaching English abroad. The simple truth is that many of these acronyms are virtually synonymous with one another. For example TESOL and TEFL are virtually interchangeable. TESOL stands for Teaching English to Speakers of Other Languages, and TEFL stands for Teaching English as a Foreign Language. Practically speaking, having either a TEFL or a TESOL certification essentially enables native English speakers to teach English in a variety of foreign countries. Each country may have its own specific certification requirements however, and oftentimes experience can be the final determining factor when it comes to job placement.
Can I teach English inside the USA with your certification?
Yes, teaching online to students overseas is an option with TESOL Certification. Specific requirements regarding teaching ESL inside the public school system may also include Bachelors or Masters degrees.
Do I have to pay for my own transportation?
Most overseas teaching jobs are done on a contract basis that may or may not include airfare. Typically, you pay for a plane ticket to your destination country, and are reimbursed with round trip airfare.
Do I sign a teaching contract?
Yes, usually a three month to two year contract, although there are many other options available such as freelance tutoring, translation services, and online instruction. It is always important to carefully study a teaching contract and make sure all the key points are outlined such as accommodations, airfare reimbursement, expected teaching hours per week, medical insurance, and holidays allotted.
What can I expect when I arrive at my teaching jobs?
If you have already signed a teaching contract before arriving in a destination country, the employer will typically pick you up from the airport for a visit to the school, and then bring you to your accommodations.
What do these acronyms mean?
TEFL Teaching English as a Foreign Language
This applies where English is learned and taught in an environment where English is not the official or unofficial first language. Examples: China, Spain, Laos
TESL Teaching English as a Second Language
This applies to situations where English is learned and taught in an environment where English is used on a daily basis as either an official or unofficial second language. Examples: India, Singapore, U.S. immigrants.
TESOL Teaching English to Speakers of Other Languages
This term is used for both the TEFL and TESL situations, where the student's native language is not English.
ESL English as Second Language
This term is now widely used in situations where English is taught to non native speakers in a native English speaking country. Examples: U.S.A., New Zealand
ELT English Language Teaching
A general term for the teaching of English in any of the mentioned learning situations.
ESP English for Special Purposes
The term is used for the particular English required for special situations. Examples of English required in business situations, for academic purposes, or in the tourism industry. Some TESOL training courses contain ESP courses.
EYL English for Young Learners
CELTA Certificate in English Language Teaching for Adults
Some TESOL training courses also offer courses relating specifically to teaching English to children of seventeen years or under.
Teaching English to Speakers of Other Languages