TESOL FOR CHILDREN MODULES
TESOL for Children Certification
is a sixty hour self paced online course that focuses on teaching methods for age groups two through seventeen, and the different developmental stages of children. Instruction includes a variety of TESOL methodologies, classroom disciplinary methods, and which combination of methods work best in TESOL classrooms. Participants have up to 12 months to complete studies in the
American TESOL Learning Management System
.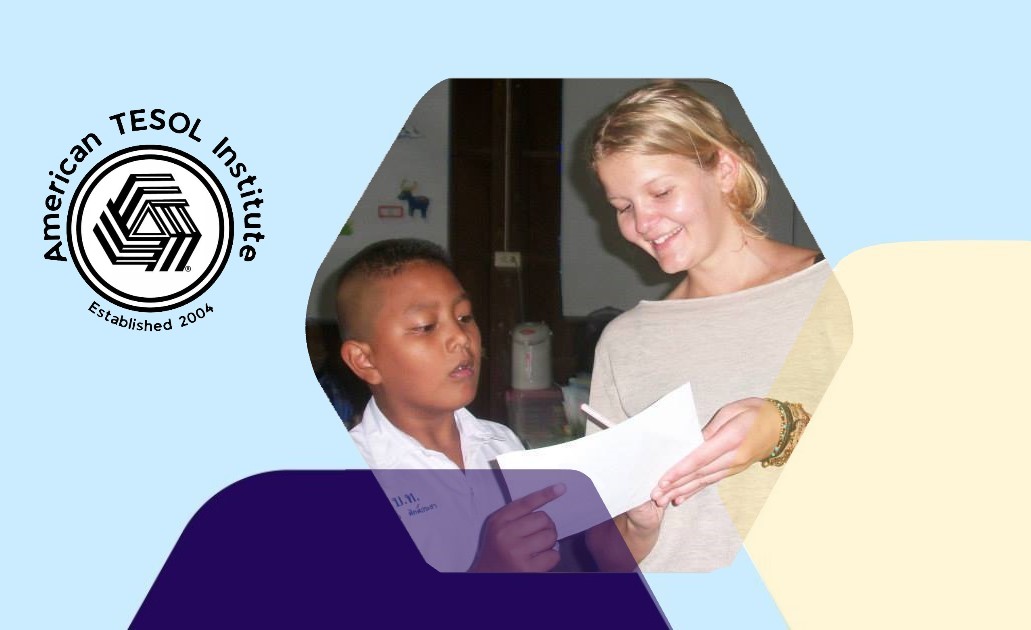 TESOL for Children Certification
Objectives
- Examine the core knowledge of TESOL
- Create ESL lesson plans
- Assess and compare TESOL methods of teaching
- Facilitate successful communication in the TESOL classroom
Goals
- Correctly identifying methods and approaches to TESOL.
- Improvement of student achievement by creating a safe and shameless learning environment.
- Improvement of teacher confidence.
- Introduction to teaching ESL online.
Competencies
- Consistently provide a classroom environment that is supportive to the latest trends of TESOL.
- Design and implement ESL lesson plans that reflect best teaching practices, and target student ESL learning needs.
- Demonstrate high expectations of all students learning.
- Monitor and assess student progress.
Materials
TESOL for Children Certification includes 3 eBooks, and consists of assignments and readings from the
Teaching English to Children
textbook.
Modules
- Using Icebreaker Activities, Teaching Preferences, & Acronyms
- What is Language
- Effective Teaching, Teacher Roles, & Gross Motor Skills
- Educational Methodology, Speech Production, & Input Sources
- Teaching Listening & Pedagogy
- Teaching Speaking
- Lesson Planning & Comprehension
- Drilling
- Intelligence Types
- Presenting Vocabulary: Lexical Approach
- Knowing Your Students
- Teaching Reading & Stages of Discipline
- Teaching Writing, Aids in Learning
- Classroom Management
- Approaches and Strategies to TESOL
- Behavior Management & Computer Assisted Language Learning
- Creating Lesson Plans for Young Learners
- Student Assessment
- Creating a Syllabus
- Learning Strategies for TESOL
- Approach & Method
- Understanding Student Assessment Final Essay
Completion
- Upon completion participants receive
TESOL for Children Certification
, and optional job placement teaching English abroad or online.
- TESOL certification issuance is based on successful completion of required assignments, lectures, quizzes, and final assignment.
- Participation requirements include a high school diploma, and fluency in English. Internet access is required to complete online studies.
- Access the
TESOL Learning Management System
to interact live with American TESOL instructors, complete assignments, and view progress towards TESOL certification.