TESOL EXPERT CATALOG
TESOL Expert Certifications give you a general guide to the theoretical approaches of TESOL with focus on teaching English to adults, children, and business professionals. TESOL Expert is three online courses combined, and includes three certifications, TESOL Advanced, plus TESOL for Children, and TESOL for Business.
Objectives
- Examine the core knowledge of TESOL
- Create ESL lesson plans
- Assess and compare TESOL methods of teaching
- Facilitate successful communication in the TESOL classroom
Goals
- Correctly identifying methods and approaches to TESOL.
- Improvement of student achievement by creating a safe and shameless learning environment.
- Improvement of teacher confidence.
- Introduction to teaching ESL online.
Competencies
- Consistently provide a classroom environment that is supportive to the latest trends of TESOL.
- Design and implement ESL lesson plans that reflect best teaching practices, and target student ESL learning needs.
- Demonstrate high expectations of all students learning.
- Monitor and assess student progress.
Modules & Materials
Completion
- Upon completion participants receive three certifications,
TESOL Advanced
, plus
TESOL for Children
, and
TESOL for Business
.
- TESOL certification issuance is based on successful completion of required assignments, lectures, quizzes, and final assignment.
- Participation requirements include a high school diploma, and fluency in English. Internet access is required to complete online studies.
- Online, participants access the
TESOL Virtual Learning Center
to interact live with American TESOL instructors, complete assignments, and view progress towards TESOL certification.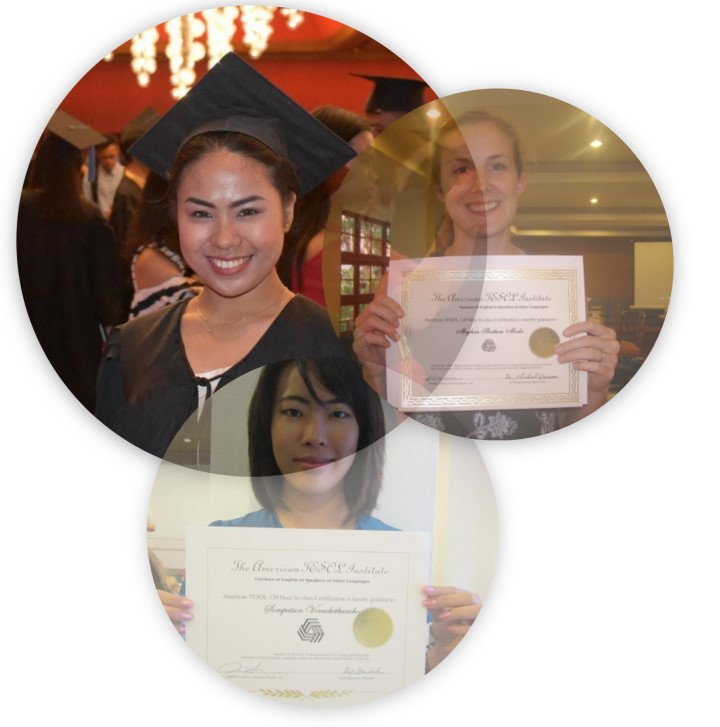 Enrollment