TRAVEL & TEACH ENGLISH IN ITALY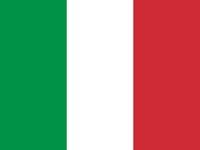 Travel Advisory April 25, 2022 Italy - Level 2: Exe...
Exercise increased caution due to terrorism.
Italy is a country located in south-central Europe with Rome as its capital. The country shares land borders with France, Switzerland, Austria, Slovenia, Vatican City, and San Marino.
EXPLORE TESOL COURSES TO TEACH IN ITALY
BECOME TESOL CERTIFIED TO TEACH IN ITALY
APPLY TO ENGLISH LANGUAGE SCHOOLS IN ITALY